Texas Propane - Commercial
Texas Propane can supply propane and heaters for the largest shop, airplane hangar, greenhouse or poultry farm, if its propane related, we can handle the job. Our commercial customers range from small fleets of vehicles with their own refueling stations, industrial cylinder filling, multi-house poultry farms, oilfield hot oil trucks, pavement striping truck propane gas refueling, railroad rail heating, forklift refueling, pottery kilns and warehouse heating. These are just a few of the jobs we have supplied with propane. Texas propane can install a large bulk tank or deliver a small temporary cylinder for your service club's fundraiser. Coming over with your hot air balloon? We can fill you up! Bring that catering wagon or truck in and we'll make sure you are ready for that busy weekend event. If you need propane for any application, Texas Propane is the place to call, we will help you.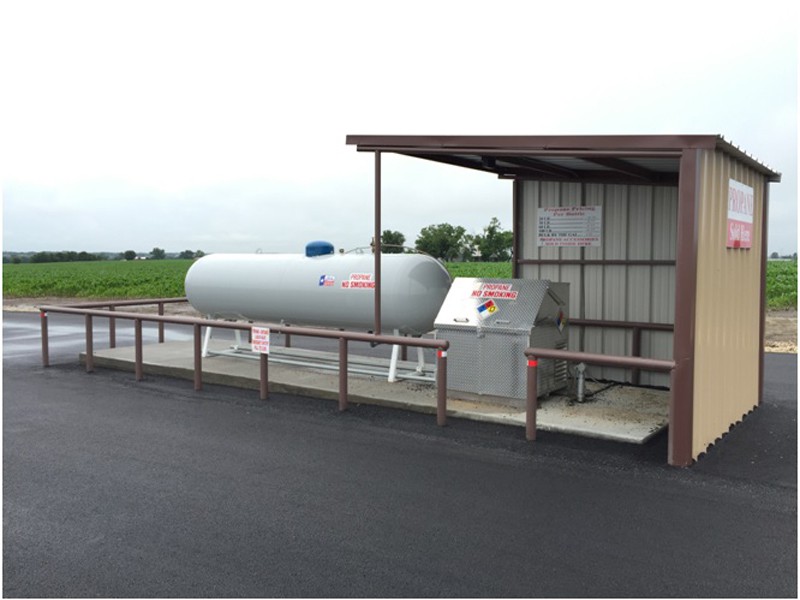 The Community
Maybe your community is building a new school, give us a call and let us design an LP Gas system that will give you many years of service and save you thousands of dollars. We have the ability to handle any size job from the largest cafeteria full of the latest in gas cooking appliances to the science lab full of bunsen burners. Roofing companies often need a temporary tank to heat tar kettles for a new roof, give Texas Propane a call and we'll set you up. Perhaps you're trying to irrigate your fields in dry weather or pump out a tank or pond, give us a call and we'll bring a portable or permanent tank sized to your needs.